I am back already, bringing a couple eye looks in the Valentine's Day spirit :) I have two looks here. One is bold and bright, the soft and shimmery. Hope you like!
BOLD AND BRIGHT
I loved this bright look that I did. On a normal basis, I would not wear this, because I usually stick to natural. I just thought this was so fun and I have had the bright pink/red color for so long I was so eager to use it.
Products used:
Urban Decay Primer Potion
Lid and crease:

a shimmer baby pink from an Ulta palette.
Crease,outer "v", and lower lash line: Medusa Makeup(bought from Torrid) in Electro Red. It is the reddest shadow I have and although the camera did not do a good job of picking it up, it has a lot of glitter in it.
Above crease: mark. shadow in Fairy Dust(light shimmer pink)
Brow highlight: mark. shadow in Cushy(light shimmer cream)
Eyeliner: AVON Perfect Wear Eyewriter(liquid) in Evening Black
Tightline and waterline: AVON Ultra Luxury eye liner(pencil) in Black
Mascara: Rimmel London Glam'Eyes in Black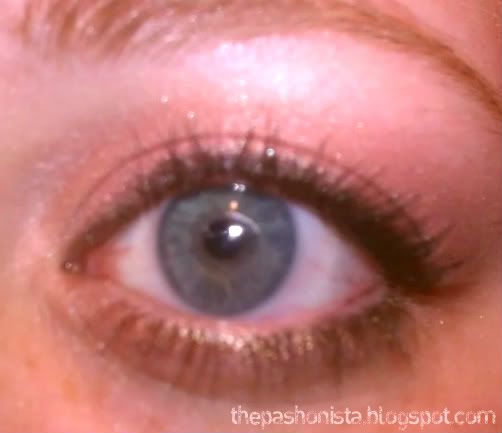 This look is definitely what I define as more "wearable". It is a much softer look that would look good on anyone.
Products used:
Urban Decay Primer Potion
All over from lid to brow bone: elf cream shadow in a 6 shadow palette(light pink)
Lid: Urban Decay Half Baked from Naked Palette. On top of that is a mark. shadow from the Pinks for Eyes palette(a cool mauve)
Inner corner: from mark. Pinks for Eyes palette(cool light pink) and Foxy from Naked 2 palette
Crease: Urban Decay Tease from Naked 2 palette
Brow highlight: Urban Decay Foxy from Naked 2 palette
Upper lash line: Urban Decay Creep from Naked palette
Lower lash line: Urban Decay Half Baked and Creep from Naked palette
Mascara: Benefit Bad gal Lash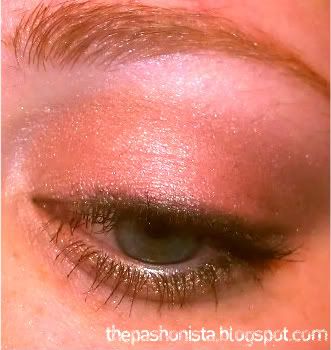 I had fun with these and there shall be more to come! Next up is my next nail look :)